Red Oak Trestle Table
My first commission: a Shaker styled trestle table in red oak.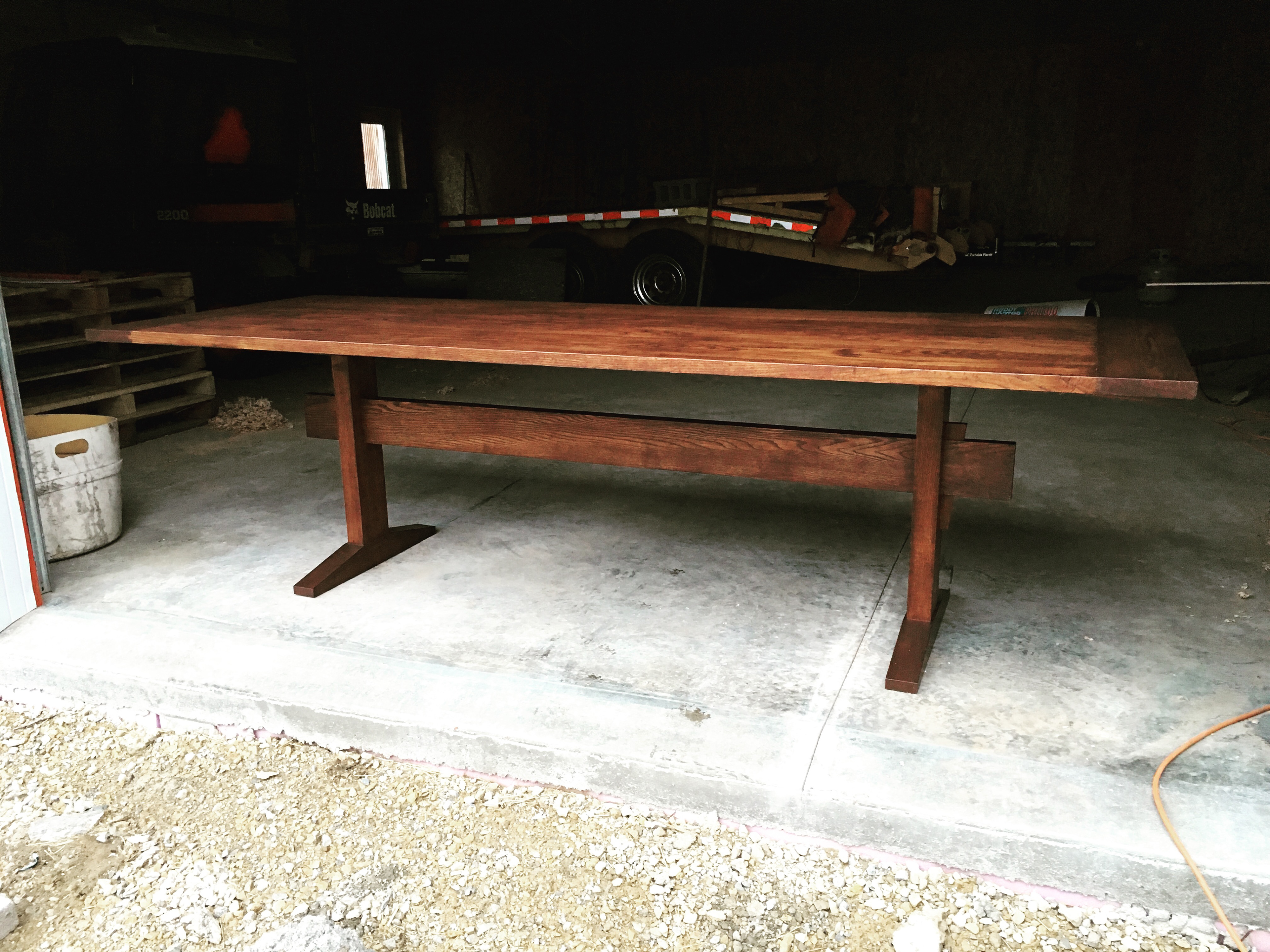 I designed and built this table for the client's break room. Built in red oak, the table is 8.5ft long and 3ft wide. The desire was to have a classic and clean farmhouse inspired design that up to 13 people could sit around for meetings. The trestle style allows easy maneuverability of chairs around the perimeter while providing strength and balance. Design inspiration was drawn from traditional Shaker and modern examples to create a modern and crisp design that is rooted in traditional forms and joinery methods.
As with all my work, all joinery and finishing was done by hand with traditional hand tools.